I confess, I started reading the Dresden Files after I saw the TV show. Further, I own the DVD of the entire series. (Not that impressive, considering that it was cancelled after the first season.) A friend said the books were good, and another friend agreed. I finally broke down and started reading.
Sometimes, my friends are right.
If you're not familiar with the series, Harry Dresden is a wizard. And a private investigator. In Chicago. It's modern fantasy, with faeries and dragons and vampires and Burger King. The latest book, Ghost Story, is the thirteenth in the series, not counting short stories.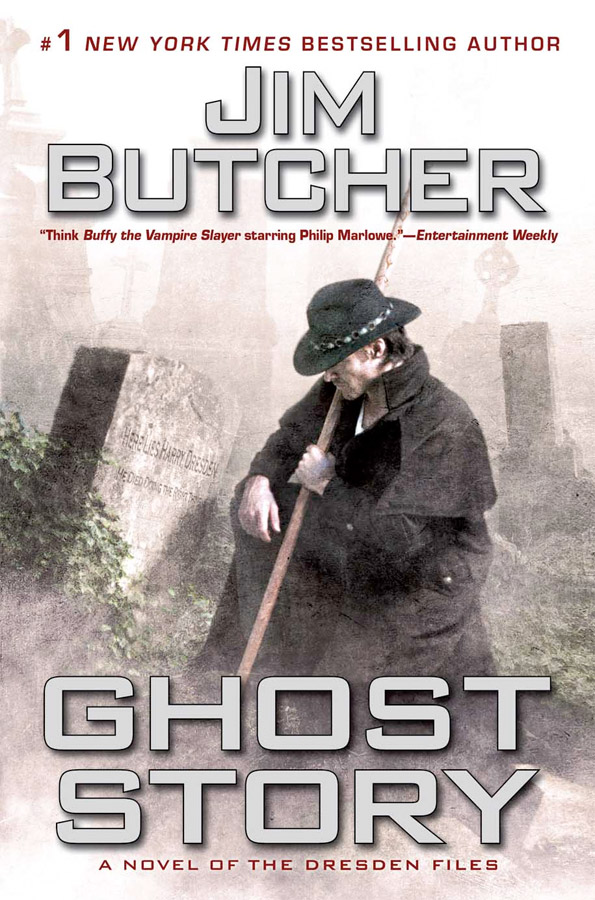 That's the problem, really. The story is well written, with gripping imagery, quick pacing, and compelling problems for our hero. It had been a while since I've read the series, though, and I got confused at points.
Look, Butcher has published 13 novels in this series. It's good. But if you're new to the Dresden Files, this book is gonna confuse the hell out of you. There are a lot of things going on, and some of them get resolved, but the big story arcs that the Dresden Files have been dealing with end up becoming even more convoluted. That's not a bad thing, really, but in most of his previous work, Butcher has been able to catch the uneducated reader up quickly, in his delightful first person prose. Not so, in Ghost Story. The really big stuff is covered, but a lot of things mentioned caused me to have to think back to books I haven't read in years.
I had fun with it, though. I won't spoil the story for you, but it follows Butcher's formula to the letter. Things start bad, get worse, somehow get even more worse than that, there's a twist, things get even more worse, and Harry saves the day. It's a good formula. The twist in Ghost Story works wonderfully, in that it is obvious, but only after it's explained.
There are points in the book where I was close to tears. There were points I laughed out loud, especially when Harry is comparing himself to various X-Men. His take on Nightcrawler is especially hilarious. It's a damn good yarn. It even manages to give you more of Harry's origin story, in a way that doesn't make me want to quote the Specials.
But I keep coming back to the fact that there is so much going on in the Dresden-verse that I wished I had an app on my phone for it. Some of the minor antagonists in Ghost Story were introduced in Side Jobs, the collection of short stories. Butcher does a decent job explaining them (it helps that Harry never met them), but I can't help thinking that the plot has reached some sort of critical mass. It needs to start simplifying, or things are going to be too complicated to remember.
The Good: Solid story that's funny, sad, exciting and scary, each when it needs to be. Lots of pop culture references. Very well done plot twist.
The Bad: Relies on the reader being very familiar with the ongoing plot. Hardcovers are expensive. Doesn't resolve enough plots.
Everyone Get On The Bus! Buy it at your local bookstore, so they don't go the way of Borders. Or, if you have no local bookstore, go to Amazon or something.